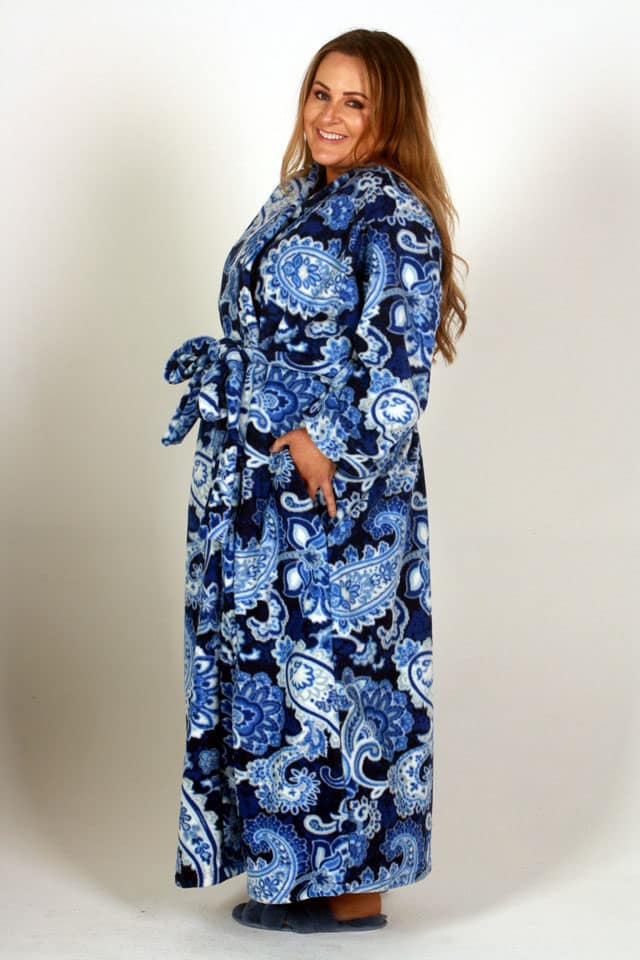 We put a lot of time and effort into our designs and cuts, so they are made perfectly for us ladies with more to love.
Did you know that we try out all new designs on our staff? We have a wide range of sizes and shapes between us, from 16 – 38, so we are able to get a great fit on all our items.  No teeny tiny overseas made "5XL"s here, all our sizes are genuine Australian sizing and if anything err on the generous size, like with our Polar Fleece Dressing Gowns.
Having this range of size & shape ladies working in our store means we truly understand what it's like to shop as a plus size lady. There's no need for embarrassment or having to cross your fingers that something will fit!
We understand your needs and are always happy to provide advice on any aspect of all our items. 
We look forward to helping you soon!